After the success of season 1 with more than 1700 registered, we are pleased to announce the launch of season 2 on February 14, 2022 with some new features!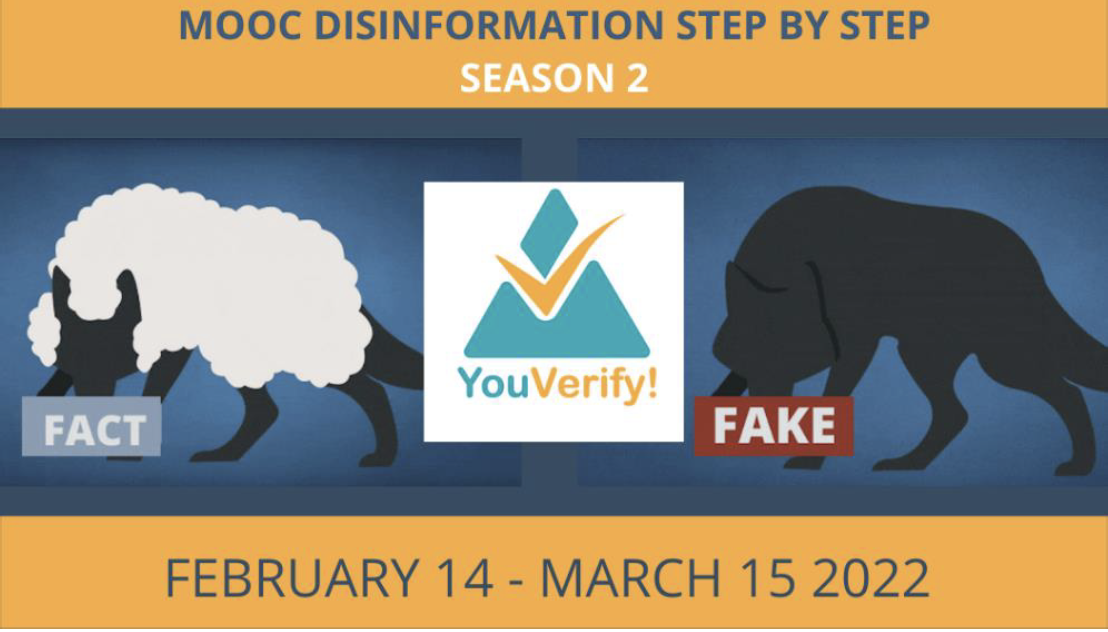 2 TRAINING PATHS:
Understanding visual disinformation and exploring its challenges.
Setting up concrete Media and Information Literacy projects to fight this phenomenon.
2 NEW SERIOUS GAMES:
 "Bot Buster"
"Permit to think"
Updated content and new activities

You can register now by clicking here!
And for those who did season 1, you are of course, welcome to explore the MOOC again, discover what's new and take the evaluation tests again!